The Cozy Cup is now open!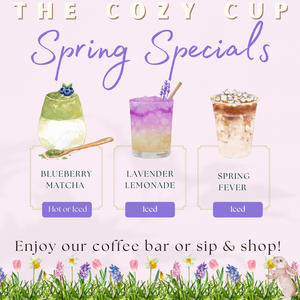 Spring Specials
Enjoy seasonal favorites at The Cozy Cup! Blueberry Matcha, Lavender Lemonade, and Spring Fever are featured this Spring.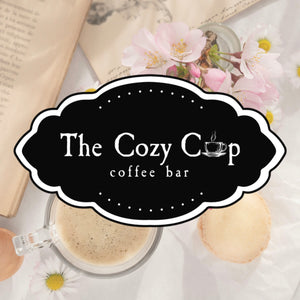 The Cozy Cup
The Cozy Cup is now open! Located inside Cozy Cottage & Co. The Cozy Cup hours are 10AM-6PM Tuesday - Saturday and 11AM-4PM Sunday.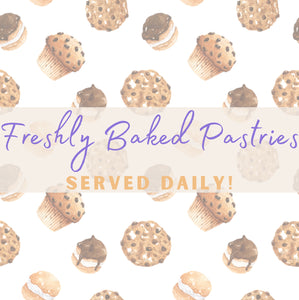 Freshly Baked Pastries
The Cozy Cup serves freshly baked pastries on the daily! Treat yourself with a pastry & a cup of cozy while you shop.